Car air conditioning maintenance
A car air conditioning system is necessary during hot summer days to ensure a comfortable driving experience. At Albion Auto, we understand the importance of a well-functioning car AC system. That's why we offer professional air conditioning repair services in Bolton and the surrounding areas.
We offer air conditioning repair services at Albion Auto, including AC diagnosis, regas, AC recharge, and AC inspection. Our expert technicians are well-versed in identifying and fixing all AC problems, whether a leak, a faulty compressor or a clogged condenser. We use the latest tools and technology to ensure quick and efficient repair. With our services, you can enjoy a comfortable and hassle-free driving experience.
If you're experiencing car air conditioning problems, Albion Auto can help with weak airflow, strange odours, warm air, or unusual noises. Our expert technicians have years of experience handling car air conditioning issues. We use state-of-the-art equipment to identify the root cause of the problem and provide a long-lasting solution.
At Albion Auto, we offer the best-in-class air conditioning repair services. Some of the key features of our services include:
Expert technicians with years of experience in car air conditioning repair

Use of the latest tools and technology for quick and efficient repair

Affordable and transparent pricing

Hassle-free and timely service
Getting your car air conditioning repaired by Albion Auto is hassle-free. Here's how it works:
Contact us: Call or fill out the contact form on our website to book an appointment.

Inspection: Our expert technicians will inspect your car's air conditioning system to identify the problem.

Repair: Once the problem is identified, we will provide you with a quote and begin the repair process.

Quality check: After the repair, we perform a quality check to ensure that your car's air conditioning system works efficiently.

Invoice: We provide a transparent and itemized invoice for the repair service.
At Albion Auto, we follow a structured process for repairing car air conditioning systems. Our process includes the following:
Initial inspection: We thoroughly inspect the car's air conditioning system to identify the problem.

Diagnosis: We use state-of-the-art equipment to diagnose the root cause of the problem.

Repair: Our expert technicians use the latest tools and technology to fix the problem.

Quality check: We perform a quality check to ensure that your car's air conditioning system works efficiently.

Testing: We test the car's air conditioning system to ensure that the problem is resolved.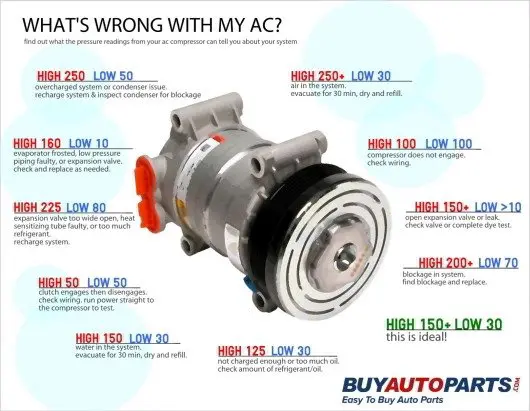 Let's Get Started
Dont trust just anyone with your air conditionong system. Our team of trained technicians will get your ac back up and running, efficiently, and affordably.
Automotive AC repairs near me? 
The next time you ask this question, look for your neighbourhood Car Repair Service. Albion Auto Sales & Service
Common questions answered.
How often should my A/C be inspected?
Annual car air conditioning Inspection is sufficient to check system condition and overall performance. Also, a service of the car air conditioning system should be carried out at least every two years even if it appears to be working well. Statistics that you lose between 20-30% of the initial refrigerant charge over a two year period. Albion Auto, Bolton's Air Conditioning Specialist, can provide a comprehensive list of all checks carried out and produce a report on the condition of the system. 
DOES MY VEHICLE'S A/C SYSTEM USE MORE FUEL?
The answer to this is 'yes' it does, but not by much. You could have the windows open, but that would increase wind resistance which can add up to 10% to your fuel consumption, especially at speed. And don't forget the extra noise and pollution through that open window. To keep the system lubricated, you should run your car air conditioning system at least once a week. Occasionally running the ac system is especially important in the winter. Without the occasional run time, the compressor can seize up, potentially costing you more in the future for repairs.
All Services
We do it all. From headlight bulbs to major engine repairs. Visit a reliable and affordable complete car care centre. Albion Auto, conveniently located nearby in Bolton.
Book Appointment
Come to the experts, and save some time, by booking online!
Transmissions Repairs and Service
Tires Sales and Balancing and Rotation
Batteries, Starters, and Alternators
Exhaust System and Muffler
Brake Repairs and Inspections
safety Inspection- Resale and annual
check engine light diagnostics
HERE ARE SOME OF THE BENEFITS OF CHOOSING ALBION AUTO FOR CAR REPAIRS AND MAINTENANCE
One Stop Convenience
Albion Auto Service features a full service, maintenance, and repair facility, including a quick lube bay, tire bay, and 5 repair bays to handle all jobs no matter how big or how small. We service all makes and models and have OE diagnostic equipment for Chrysler, Ram, Ford, Lincoln, GMC, Chevrolet, Caddilac, Toyota, and Honda. 
In Business for over 20 years
We have provided Bolton, Caledon, and surrounding areas with quality, ethical automotive repair, and service for over 20 years, and give back to the community via sponsorships and donations. We pride ourselves on customer service excellence.
Free comprehensive Digital Vehicle Inspection
At Albion Auto Service, we believe in informing the vehicle owner of the overall condition of their vehicle. Therefore, we thoroughly inspect your vehicle and send the report directly via email or text message. It will also describe and display images and or videos where appropriate to help you understand the issue. 
Competitive Pricing
Albion Auto offers competitive prices on all repairs and maintenance services, making it an affordable option for car owners.
Warranty
We only use premium, quality parts and stand behind every repair with our minimum one-year 20,000 km warranty on new replacement parts. Bolton's quality auto repair shop.
Customer Service
We pride ourselves on customer satisfaction. We go above and beyond for our customers to help them feel confident about the process.
Expert Technicians
Albion Auto has a team of highly skilled and experienced technicians who are trained to handle a wide range of repairs and maintenance services for different types of vehicles.
Exceptional Customer Service
Friendly & Professional Service
660 Hardwick Rd,
Bolton, ON L7E 5R5
Monday-Friday 8:00 AM - 6:00 PM
Saturday by appointment