Experience Premier Oil Change Services in Bolton at Albion Auto - Your Engine's Best Ally!
🚗 Welcome to Bolton's Top Choice for Oil Change and Lube Services! At Albion Auto, located at 660 Hardwick Rd, we're not just about oil changes; we're about maintaining your vehicle's heart - the engine. Our comprehensive services, starting at just .95, are designed to extend your car's life and boost its performance.
Our Expert Services Include:
Comprehensive Full-Service Oil Change
Advanced Synthetic Oil Change for Modern Engines
Precision Oil Filter Replacement
Thorough Lube Oil Filter Service
Dedicated Car Lubrication Service
Specialized Engine Oil Change
🛠️ Why Albion Auto is the Go-To for Bolton Drivers:
Experienced Technicians: Our certified experts bring years of industry know-how.
State-of-the-Art Care: Using the best products and equipment for optimal vehicle health.
Location Convenience: Easily accessible to all residents of Bolton.
Proactive Car Care: Regular oil changes are more than a routine; they're a defense against:
Diminished engine performance
Reduced fuel efficiency
Increased harmful emissions
Accelerated engine wear
Overheating risks
Avoidable engine failures
Our Commitment to Excellence:
Swift and Efficient Service
Competitive, Transparent Pricing
Only the Best in Motor Oil and Filters
Comprehensive Vehicle Component Inspection
Our Guarantee of Customer Satisfaction
Step-by-Step Oil Change Process:
Personalized Consultation and Vehicle Inspection
Draining Old Oil and Removing Used Filters
Quality Oil and Filter Replacement
Detailed Inspection of Brakes, Tires, and Belts
Final Checks to Ensure Perfect Oil Pressure
Eco-Friendly Disposal of Waste Materials
🌟 Customer Testimonials: Don't just take our word for it - our customers vouch for our commitment to excellence in oil change and lube services.
📞 Ready for an Oil Change? Contact us at 905-857-8413 or book your appointment online. Discover why Bolton chooses Albion Auto for reliable, efficient oil change services!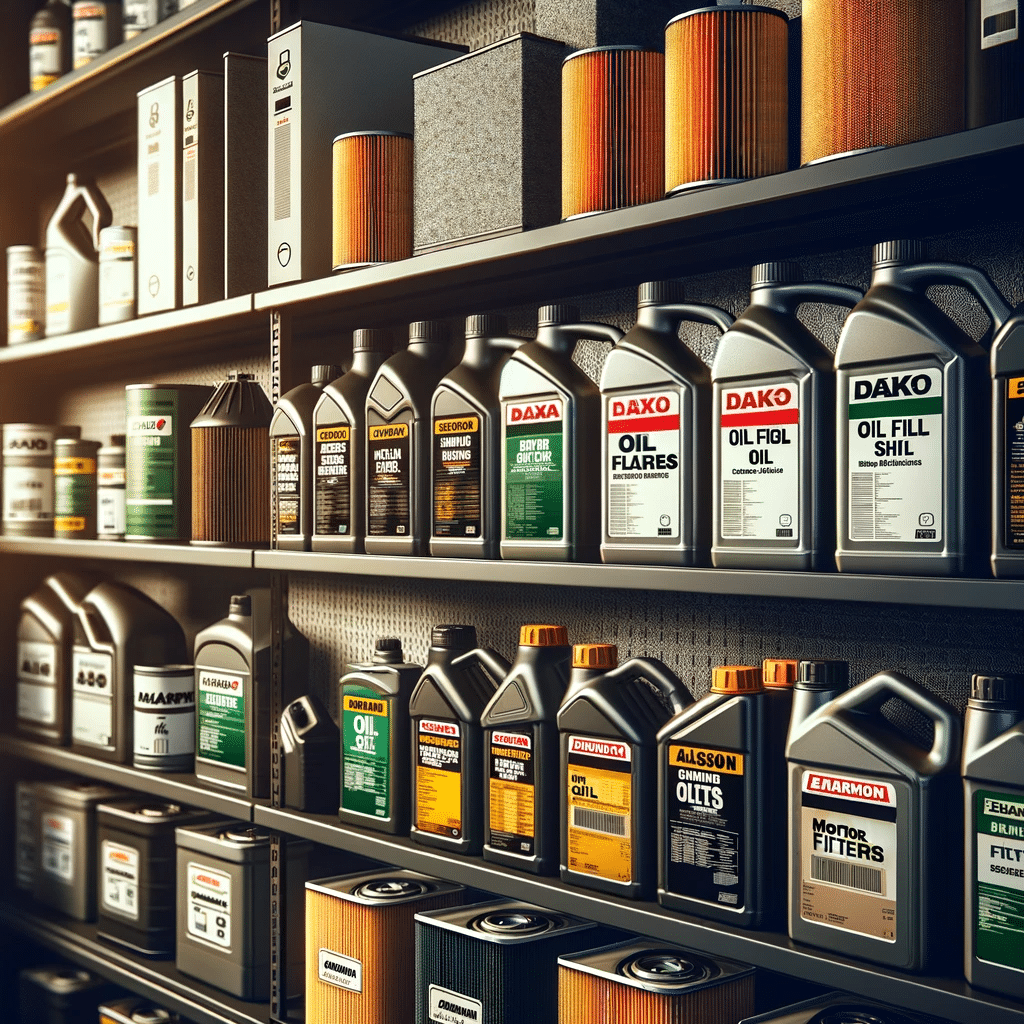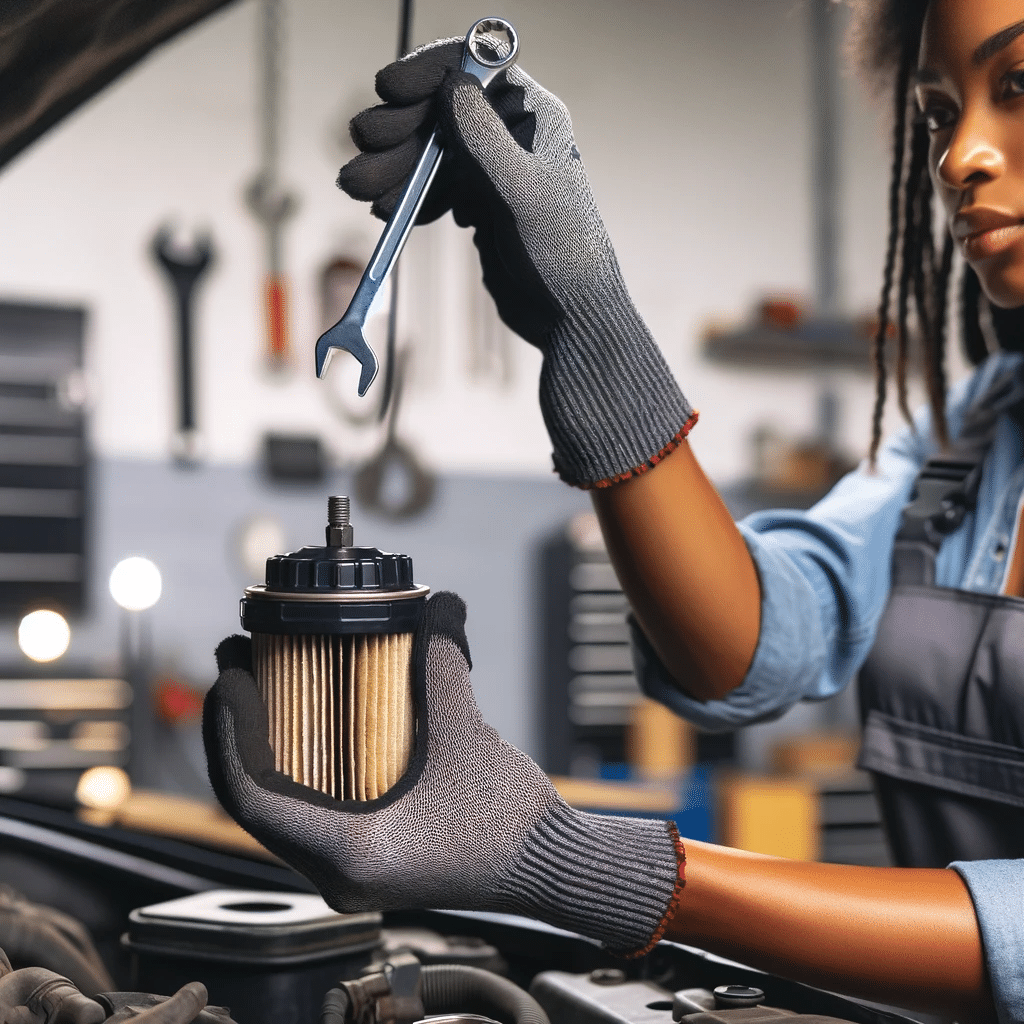 Choose Albion Auto Service as Your Guide
Trust us to be there for you as we combine understanding and knowledge to offer you the guidance and direction you need.
We follow a rigorous process and methodology to ensure you receive the best possible service. Our methodology includes:
Use of high-quality motor oil and filters
State-of-the-art equipment for oil changes and filter replacements
Experienced and certified technicians
Inspection of additional car components
Environmental-friendly disposal of waste materials
Our oil change and lube filter services are beneficial for the following use cases:
Long drives or road trips
High mileage vehicles
Regular car maintenance
Extreme temperatures or weather conditions
Stop-and-go driving or heavy traffic
Towing or carrying heavy loads
Our oil change and lube filter services offer the following benefits:
Improved engine performance
Extended engine life
Better fuel efficiency
Reduced emissions
Smooth and quiet engine operation
Enhanced driving experience
Cost savings in the long run
Reasons to choose our oil change and lube filter services:
Competitive pricing and special offers
Quick and efficient service
Experienced and certified technicians
Use of high-quality products and equipment
Inspection of additional car components
Customer satisfaction guarantee.
Related services that can benefit your car include:
Tire rotation and balancing
Brake inspection and replacement
Battery replacement and maintenance
Coolant flush and fill
Transmission Service
AC recharge and service.
Need An Oil Change?
Schedule Your Oil Change With Us!
Our quick and convenient 
oil and filter changes
 make keeping your vehicle's 
maintenance schedule
a stress-free situation. We know that you have better places to be than our 
mechanic shop
, and we want to ensure you get there safely. That's why we always perform a complimentary comprehensive inspection. That's the goal of our
preventative maintenance
services. Visit our q

uick lube

 bay.
Engine oil is essential for the smooth functioning of your vehicle. It helps to lubricate the engine's moving parts, keep them cool, and prevent excess wear and tear.
That's why it's essential to regularly change your engine oil according to the manufacturer's recommended schedule. Neglecting oil changes can lead to several serious problems, including:
Increased engine wear: Old, dirty oil can't lubricate the engine as effectively, leading to increased wear and tear on the moving parts.
Decreased fuel efficiency: Dirty oil can cause the engine to work harder, leading to reduced fuel efficiency.
Overheating: Oil helps to dissipate heat from the engine. If the oil becomes dirty or degraded, it can't do its job as effectively, leading to the risk of overheating.
Reduced engine performance: Dirty oil can clog the engine and cause a decrease in power and performance.
Regular oil changes are a simple and affordable way to keep your vehicle running smoothly and prevent costly repairs down the road. So don't neglect this vital maintenance task – take your car in for an oil change according to the manufacturer's recommendations. Your engine (and wallet) will thank you.
Call us at your earliest convenience to schedule your next service appointment, or book online. It's fast, easy and convenient. Our team of professionals is waiting to serve you
.
We look forward to seeing you and keeping you safe on the road.
Need An Oil Change?
If your vehicle is due for an oil change service, come to the experts, and save some time, book online!
Oil Change Near Me?
The next time you ask this question, " oil change near me? " just look for your local neighborhood Auto Repair Service. Albion Auto Service and keep checking back for specials on oil change and other maintenance services. 
Retain Your Vehicle's Resale Value | Oil Change Bolton, ON
Regular Lube oil filter change is the key to engine longevity.
The engine oil is what keeps
The engine oil is what keeps all of the moving parts in the vehicle's engine lubricated, which reduces the friction of the moving components and therefore reduces wear. Your vehicle's engine needs quality engine oil and filter to ensure reliable, lasting performance.
When the motor oil is overdue
When the motor oil is overdue for a change, the protective qualities and detergents begin to break down, lowering the ability of the engine oil to properly clean and reduce friction in the engine of the car.
Continuing to run your engine
Continuing to run your engine on oil that has lost its ability to prevent friction between the metal parts effectively, is asking for trouble. The excess friction will lead to overworking, overheating, and will result in damage to vital engine components.
If the oil in the engine begins to bake
If the oil in the engine begins to bake, this will create heavy sludge which can plug up your oil pump screen and oil filter. It could also end up leaving your vehicle with little or no engine oil available to reduce the friction in the engine.
Depending on your vehicle,
Depending on your vehicle, an engine rebuild or replacement can be as expensive as buying another car. Let us help you avoid a total engine failure by following our 
oil change
 schedule. Visit us at 
Albion Auto Sales & Service
 and put your vehicle on a 
maintenance
 schedule to keep your car, SUV, or light truck running smoothly and reliably. 
Regular 
Lube oil filter change
 is the key to engine longevity.
All Services
We do it all. From headlight bulbs to major engine repairs. Visit a reliable and affordable complete car care centre. Albion Auto, conveniently located nearby in Bolton.
Book Appointment
Come to the experts, and save some time, by booking online!
Transmissions Repairs and Service
Tires Sales and Balancing and Rotation
Batteries, Starters, and Alternators
Exhaust System and Muffler
Brake Repairs and Inspections
safety Inspection- Resale and annual
check engine light diagnostics
HERE ARE SOME OF THE BENEFITS OF CHOOSING ALBION AUTO FOR CAR REPAIRS AND MAINTENANCE
One Stop Convenience
Albion Auto Service features a full service, maintenance, and repair facility, including a quick lube bay, tire bay, and 5 repair bays to handle all jobs no matter how big or how small. We service all makes and models and have OE diagnostic equipment for Chrysler, Ram, Ford, Lincoln, GMC, Chevrolet, Caddilac, Toyota, and Honda. 
In Business for over 20 years
We have provided Bolton, Caledon, and surrounding areas with quality, ethical automotive repair, and service for over 20 years, and give back to the community via sponsorships and donations. We pride ourselves on customer service excellence.
Free comprehensive Digital Vehicle Inspection
At Albion Auto Service, we believe in informing the vehicle owner of the overall condition of their vehicle. Therefore, we thoroughly inspect your vehicle and send the report directly via email or text message. It will also describe and display images and or videos where appropriate to help you understand the issue. 
Competitive Pricing
Albion Auto offers competitive prices on all repairs and maintenance services, making it an affordable option for car owners.
Warranty
We only use premium, quality parts and stand behind every repair with our minimum one-year 20,000 km warranty on new replacement parts. Bolton's quality auto repair shop.
Customer Service
We pride ourselves on customer satisfaction. We go above and beyond for our customers to help them feel confident about the process.
Expert Technicians
Albion Auto has a team of highly skilled and experienced technicians who are trained to handle a wide range of repairs and maintenance services for different types of vehicles.
Exceptional Customer Service
Friendly & Professional Service
Need An Oil Change?
If your vehicle is due for an oil change service, come to the experts in Bolton and save some time. Book online!
660 Hardwick Rd,
Bolton, ON L7E 5R5
Monday-Friday 8:00 AM - 6:00 PM
Saturday by appointment